Microsoft Dynamics 365: On-Premise to Cloud Migration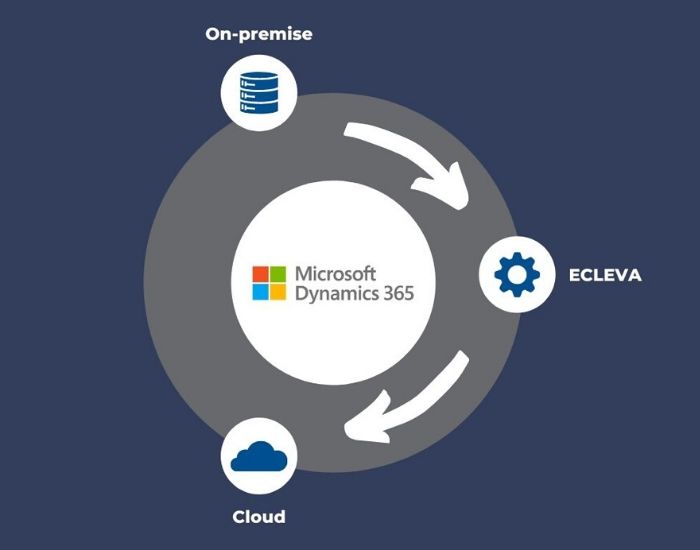 Convincing clients to move to the Cloud is not an easy task – especially if these clients have invested substantial money to have the best Dynamics 365 On-premise solution and have no interest in spending more money to run their apps and data. This resistance can be further exacerbated by other concerns like saving important data in the "mysterious Cloud" and uncertainty around the long-term benefits. However, when it comes to their need to support business growth and easily make business systems available to employees across a broader geographical base, the On-Premise model can prove expensive and complex to scale.
Some clients may not be familiar with cloud technology and hence, it is important to explain what cloud technology is and what it can do for their business. Clearly outlining the capabilities of the two versions can reinforce the advantage of switching to the Cloud. But more importantly, you need to understand each client, their individual concerns and needs before positioning cloud services as the solution.
On-Premise
Local Operations and Connectivity
Limited data Storage
Local Securtity
Limited capability / outdated techonlogy
Local support
Cloud
Remote access
Scalability and Flexibility
Highly-secure, sate-of-the-art data centers owned and managed by Microsoft
Intelligence and Analytics
Modern features and 24/7 global support
The Dynamics 365 On-premise version is more suitable for companies operating where the majority of their production occurs in a confined location i.e. Manufacturing.
Comparatively, the Cloud version gives companies a 360-degree view of their business – regardless of the industry or sector they work in. It provides team members the ability to access data from familiar solutions like Microsoft Office 365 and Microsoft Power BI.
Advantages of Moving to the Cloud
In addition, here are some good selling points to help you persuade your clients to move to the Cloud.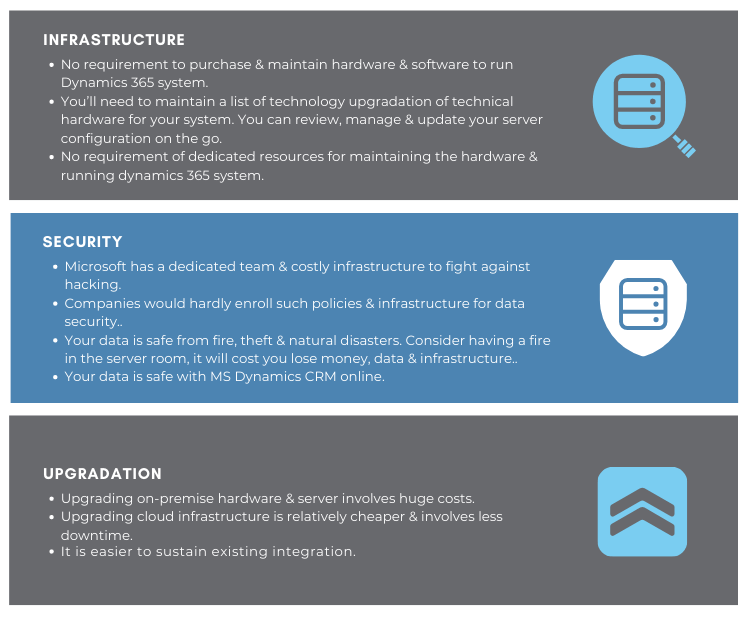 Cloud Migration in just 6 weeks
ECLEVA has completed On-Premise to Cloud migrations for over 25+ of our clients globally with employees as small as 3 to over 8,000. Many of these migrations included managing complex integrations with multiple third-party systems. We are well experienced in dealing with complexity and our highly experienced consultants and technology experts can help you switch your clients from Microsoft Dynamics CRM On-Premise to the Cloud.
Dynamics 365 On-Premise to Cloud Migration in 6 Weeks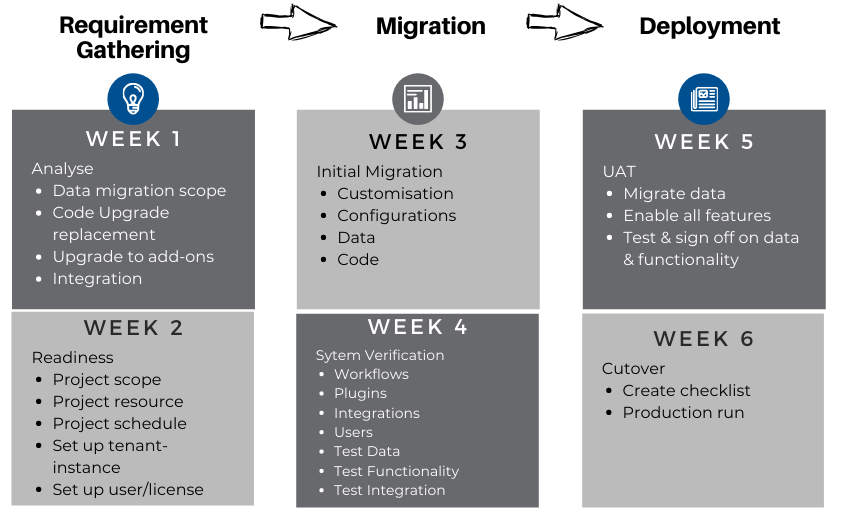 To find out more on how we can help you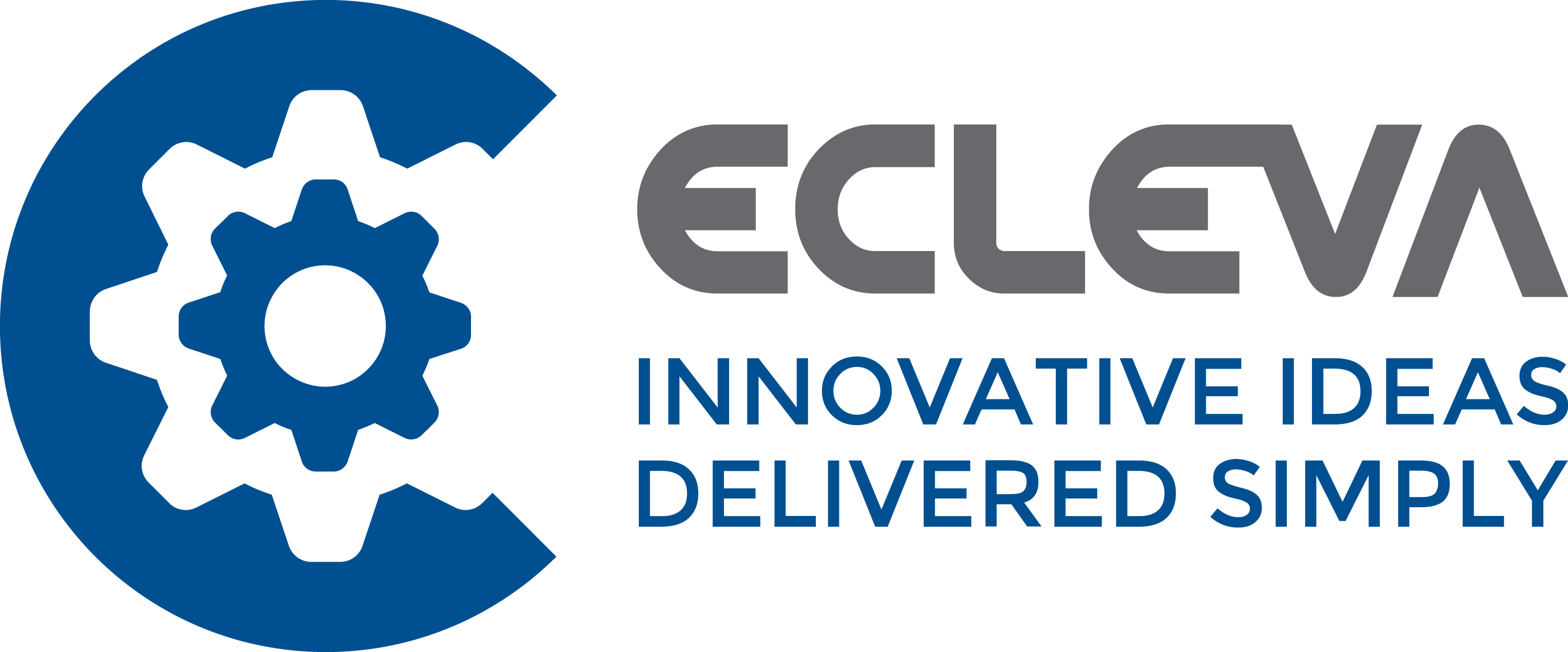 With over 20 years of experience, ECLEVA is a Microsoft Partner providing clients with end-to-end cloud-based business solutions and applications that bring the latest and the best use of technology to improve an organisation's productivity.
If you have any questions or interested in learning more about how we can help your business and clients, you may reach us at any of the following touchpoints: