Social Engagement for Education – time to get on the train
What are prospective and current students saying about your Institute on social media? Do they like the enrolment process? How was the last open day? Can they find things online? Are you providing the right content? How do you find out about these things?
Your students make decisions based on user reviews and online discussions. Conversations that were once had in person now take place on Facebook, Snapchat, Twitter and other social mediums. People are more informed, and they're getting their information in new ways, from new sources.
The good news is that with Microsoft Social Engagement, you can now listen, analyse, and drive engagement all within Microsoft Dynamics CRM. You can jump in and engage with your customers, reaching them in ways never before possible. Doing this is not just a nice to have, but is a critical new process all education marketers need to harness or risk become obsolete.
How are your social vital signs – check it out!!  Social Engagement covers a broad range of sources—Twitter, Facebook, videos, blogs, and news syndication. Spot trends and receive alerts about how people are feeling about your courses or brand so that you can shape your messaging and enrolment conversations more effectively. You can even identify your key influencers.  Identify problems with perception, address them immediately via your own social media channels and manage each student individually via Student Services Case Management solutions.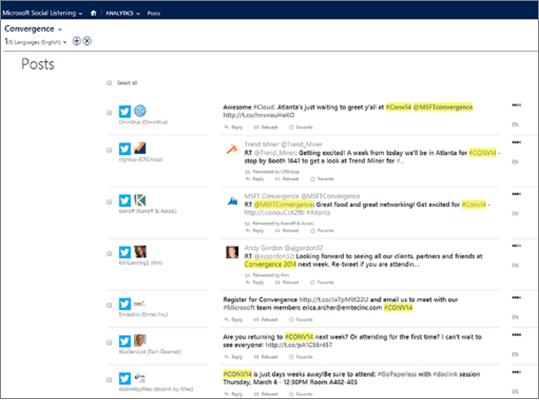 The robust analytics of Microsoft Dynamics social CRM gives you more insightful and interactive analytics with richer data to gain a true understanding of your Institute on topics that matter most. Microsoft Social Engagement's visual filter allows you segment your data by source, sentiment, location, or author.
You can add social data in Microsoft Dynamics CRM — on dashboards or on any forms, like Accounts or Campaigns. Integrate social interactions into an end-to-end customer journey, with the ability to create leads, opportunities, or cases from social posts, right within Microsoft Dynamics CRM Online. Help your front-line sales, marketing, and service teams deliver amazing customer experiences. Plus, social engagement doesn't have to be limited to a few individuals in your marketing organisation.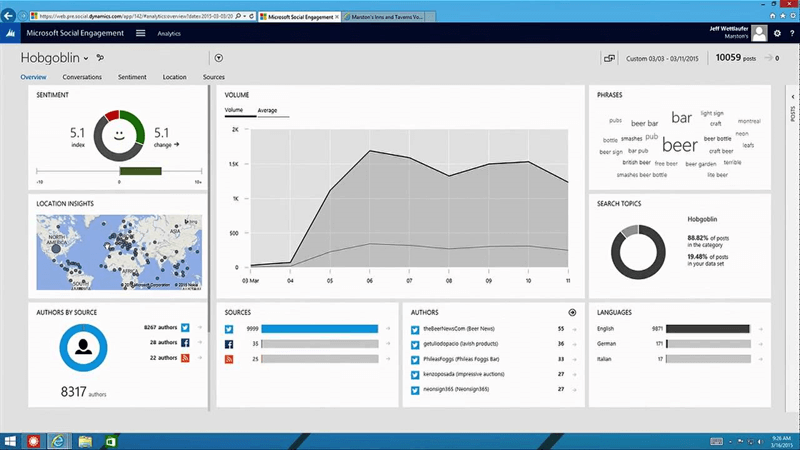 Empower teams across admissions, marketing, and student service to collaborate with customisable streams from a combination of sources. Build deeper relationships with students by empowering them to engage with social communities on Facebook and Twitter.
How can we help you get there? Our EduRe CRM solution is a suite of tools designed and developed for the education sector on the Microsoft Dynamics CRM platform that will improve your student and commercial engagement outcomes. To learn more about Social Engagement please visit us at http://www.edurecrm.com/social-engagement.html  or call to organise a demonstration.