Microsoft Power Platform: analyse, act and automate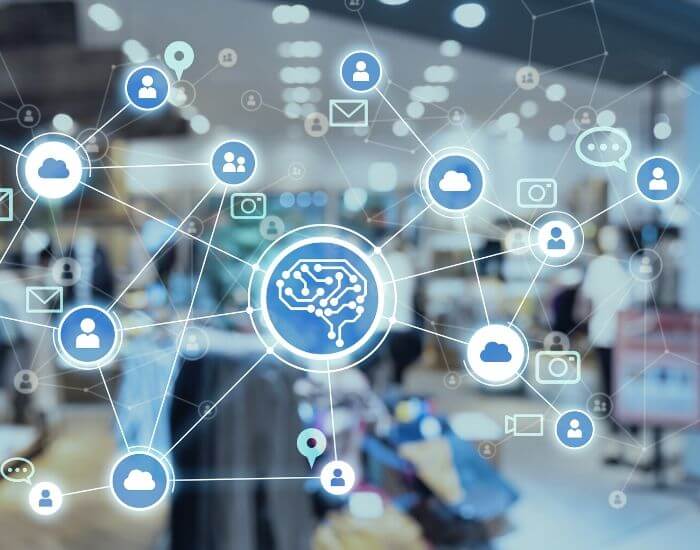 In today's data-driven environment, technology is changing business practices at a faster pace putting pressure on businesses to harness technology to stay competitive. The investment in building powerful, point-and-click business applications is key to delivering significant business productivity and insights to organisations. Microsoft is the market leaders in enterprise tools and applications, and their current strategy is to empower organisations to innovate with one connected application platform – Microsoft's Power Platform.
What is Microsoft's Power Platform?
The Power Platform consists of three applications:
Power BI—Display your business data in interactive, real-time dashboards and reports to enable timely decision making and provide insights. (Analyse and visualise your data to enhance decision making capability)
PowerApps—Create custom, no-code, device agnostic applications using an organisation's own data. (Act to capture data and drive your business process)
Flow—Multi-stage automated workflows that connect to hundreds of apps and services easily enabling the enhancement of application functionality. (Automate your processes)
These applications handle an organisation's data using Microsoft's Common Data Service (CDS). Common Data Service is a cloud-based service hosted on Azure which allows organisations to securely store and manage their business data. Data within Common Data Service is stored in a set of pre-created, standard entities which can be leveraged across multiple applications.
(For more information on Common Data Service follow this link.)
The Power Platform enables user champions to customise and extend Dynamics 365 and Office 365 to build user created apps.  All applications and platforms work natively together to help EVERYONE, from the CEO to the front-line workers, drive the business with data.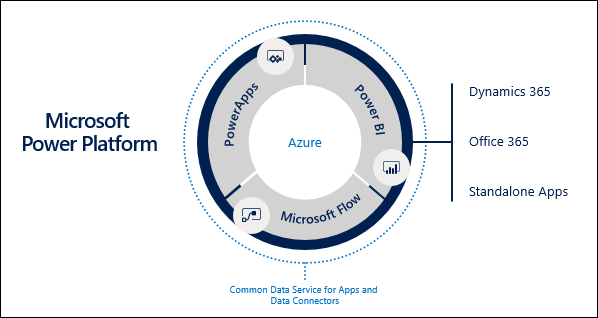 Dynamics 365 and Power Platform for Businesses of All Sizes
Microsoft's CEO, Satya Nadella talks about the importance of the Power Platform and how it serves as a core offering for Microsoft's customers irrespective of organisational size.
"Microsoft 365, Dynamics 365, and the Power Platform on top of what we're doing with Azure is the core of what we are doing as a company vis-à-vis I would say our commercial customers – businesses of all sizes, whether it's small business, large business, whether it's in an emerging market or in a developed market." Nadella said.
In the recently held Microsoft Build 2019 conference in Seattle, Nadella talked about harnessing the power of connected data and intelligence using Microsoft Dynamics and Power Platform.
"There's tremendous amount of traction for Dynamics today. There's 90 percent of the Fortune 500 are using Dynamics or Power Platform, and Adobe is incorporating Power BI and the rest of Power Platform as part of their SaaS application. So, it shows the combination of techniques being used by ISVs to incorporate business process automation as part of their applications," says the Microsoft chief.
ECLEVA
ECLEVA, a Microsoft Silver Data Analytics partner, has been building business productivity and analytics applications using Microsoft's Dynamics and Office 365 business applications and Power Platforms for over 15 years.  Our passion has always been and remains harnessing the "Enterprising use of Technology to improve people's lives."  Dynamics 365 and Microsoft's Power Platform provides our clients rapid time to value.
Read this case study on how ECLEVA created a rapid, proof of concept Power App using Dynamics 365 and Power BI.  The approach clearly demonstrated how to de-risk a project, eliminate over-scoping and ensure that IT investment focusses primarily on improving existing business productivity.
Call Patrick Northcott, CEO of ECLEVA on 02 9467 9300 or contact us at info@ecleva.com to find out how your organisation can harness the value of Dynamics 365 and Microsoft's Power Platform to digitally transform your business.