Key takeaways from Microsoft Inspire 2019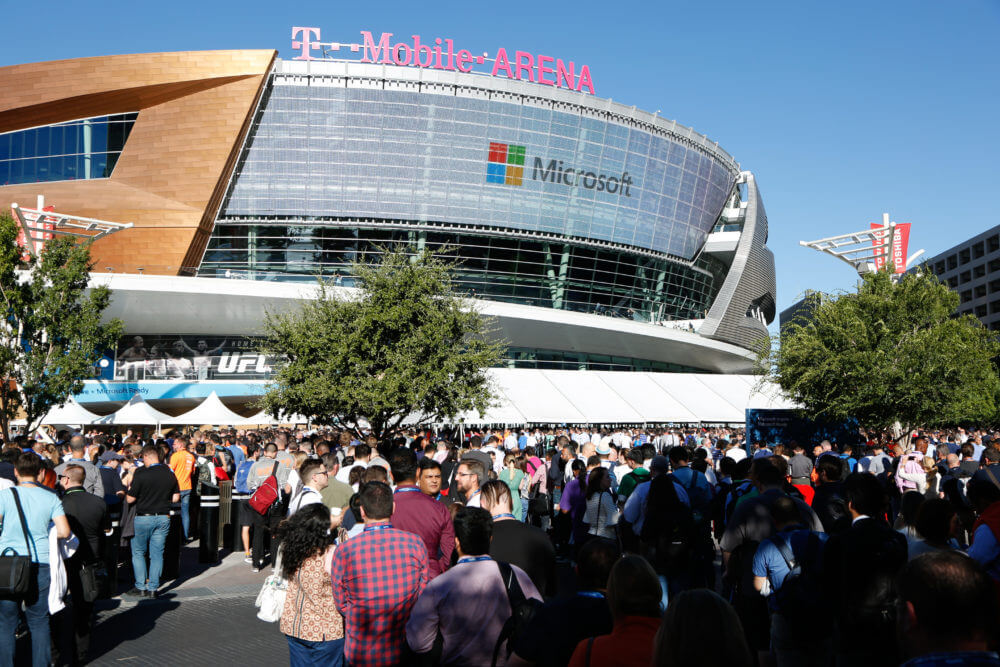 Inspire 2019, Microsoft's largest event for its partner community was held from the 14th of July until the 18th of July with the motto "Together, we achieve more." At the Inspire conference, partners were given the opportunity to build meaningful connections with fellow partners, learn about Microsoft's roadmap for the upcoming year and interact with leading tech innovators.
Here we explore a few key takeaways from Microsoft Inspire 2019:
Strong growth of Dynamics 365
Microsoft reported $33.7 billion and net income of $13.2 billion for its fourth quarter of 2019. It was a record fiscal year for Microsoft with huge increases year-over-year (in Q4 2018, Microsoft has reported revenue of $30.1 billion and net income of $8.9 billion). Dynamics products and cloud services revenue increased 12%, driven by Dynamics 365 revenue growth of 45%.
AI-induced Dynamics 365
Dynamics 365 continues to provide improved forecasts and insights thru AI-supported Insights modules.
"You can predict your sales pipeline and drive sales efficiency. You can improve your customer service because of Insights. You can improve your Customer 360 view. These are all new Insight modules that are part of Dynamics. In fact, you can deploy them with any customer who may have a different business system, because there's no one who has deployed these AI-first modules, this is the best opportunity for everyone in this room to become a strategic partner for our customers, to be able to infuse into every customer these AI-first modules." said Microsoft CEO Satya Nadella.
Mixed Reality Cloud
Microsoft Mixed Reality Cloud aims to bridge business process and any application across the boundaries of what's virtual and what's physical.
"The combination of Azure spatial anchors applications in Dynamics 365, a device like HoloLens 2, and any phone with an AR framework can all come together to power this next generation of Mixed Reality apps, and unlock an amazing opportunity for all of you," Nadella said.
Microsoft Teams' Monumental Growth
Two years ago, Microsoft launched Teams, the hub for teamwork that combines chat, calling, video meetings, and files into a single, integrated app. Today, Teams has over 13 million active daily users and 19 million active weekly users moving ahead of market leader Slack.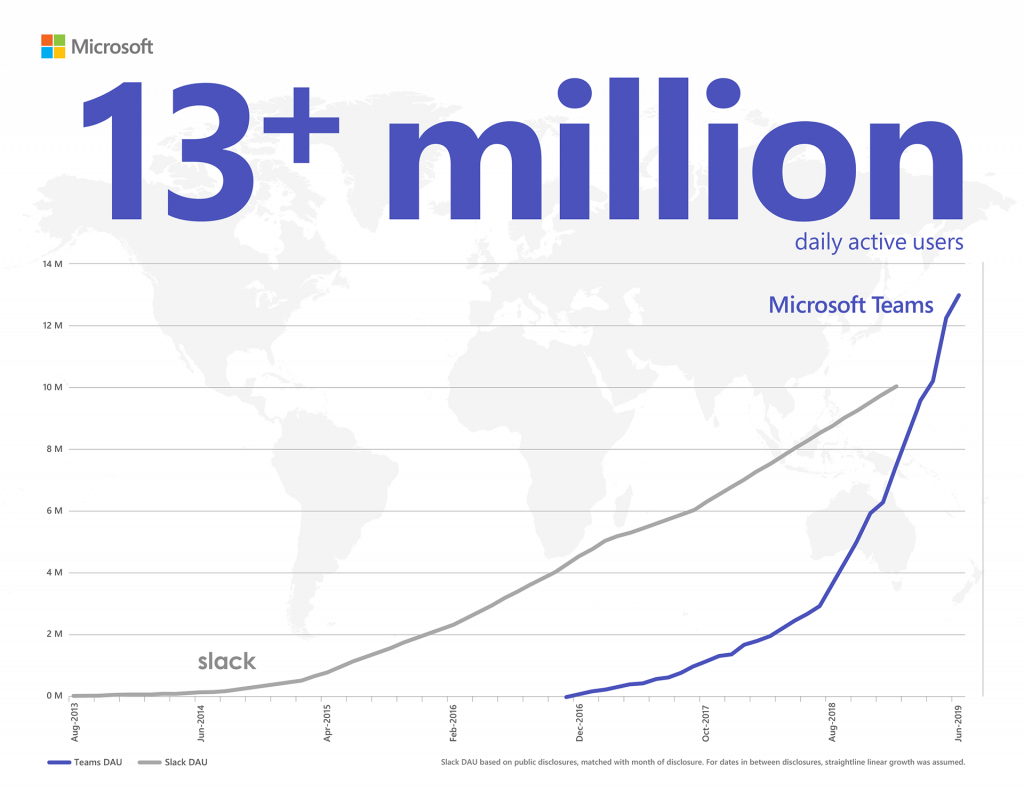 Newly branded Business Applications ISV Connect program
Between now and October, ISVs will need to agree to the compulsory ISV Addendum in order to continue to offer solutions (apps) that are built on, connected to, or extend Microsoft's Business Applications platform including Dynamics 365 and PowerApps, and where there is a revenue opportunity, Microsoft Flow. Microsoft Business Central and Power BI are exempt, for the time being.
Internal use rights and benefits are here to stay
At Inspire, Gavriella Schuster, CVP, One Commercial Partner started her Corenote by addressing the previously announced changes related to internal use rights and competency timelines.
"As you may know, a couple of weeks ago we announced changes to the program competencies in internal use rights, and the response from you about the ecosystem was overwhelmingly negative. We clearly underestimated the value of those benefits, and the impact that would have on you and your businesses. When I heard your response, and I listened to what you were saying, and I read every single blog, and tweets, and article. In my mind, there was really no choice for us to walk back on that change. So, we are going to keep the FY19 competencies and internal use rights just as they are," said Schuster.
ECLEVA is a Microsoft Gold Partner with years of experience in building business productivity and analytics applications using Microsoft's Dynamics and Office 365 business applications. Our passion has always been harnessing the "Enterprising use of Technology to improve people's lives."
Call Patrick Northcott, CEO of ECLEVA on 02 9467 9300 or contact us at info@ecleva.com to find out how your organisation can harness the value of Dynamics 365 to digitally transform your business.