3 biggest challenges facing the Aged Care and Home Care sector
Anyone working in Aged Care and Home Care would agree that times are changing and changing quickly and aggressively. Some things will remain constant: it's still all about delivering quality services and caring for people. However, a number of major challenges are either here right now or on the horizon.
The Baby Boomers are coming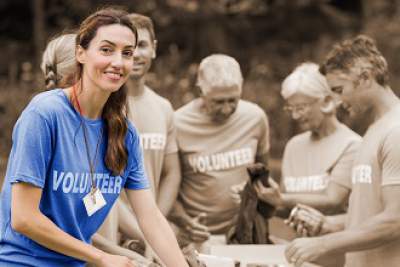 They're called "Baby Boomers" for a reason: there are a lot of them. Born between 1945 and 1964, in the post WWII baby boom they are starting to hit their 70's now and will be the core demographic for Aged Care and Home Care Services over the next 20 to 30 years. They're also different. Unlike the generation that preceded them (the "Silent" Generation) they're less stoic, less likely to follow rules, more independent, less patient, better educated, more demanding, etc. Methods, styles and processes that have worked for the Silent Generation over the last several decades will be challenged by this new demographic. How service providers will need to change to accommodate them is probably yet to be determined, however, service providers need to take steps to better understand them so as to better adapt, right now.
Consumer Directed Care is here
Consumer Directed Care (CDC) is a fundamental shift in how service providers get funding for their services. As the myagedcare website says: (http://www.myagedcare.gov.au) "CDC allows you and your carer more power to influence the design and delivery of the services you receive. It also allows you to exercise a greater degree of choice in what services are delivered and where and when they are delivered." Most importantly, from a provider perspective, it gives people the choice from whom the services are delivered. Additionally, because of changes to the funding model, downward pressures on service provider margins are likely to increase.
Increased Competition will persist
As a result of the above two challenges, competition in the sector is accelerating and will continue to do so. The Baby Boomer wave represents a larger number of people.  Notwithstanding the CDC related margin pressures, the Baby Boomers are also the most affluent generation and will spend on Aged Care and Home Care services as they continue to age. New providers, mostly commercial organisations, are entering and will continue to enter the market as a result. Traditional providers will need to embrace the opportunity but increase operational efficiencies to more effectively deal with price competition and increasing and more complex customer interactions.
The good news is that there are ways to effectively deal with these challenges. They involve prioritising certain business processes over others, embedding best practice, having access to timely and accurate decision making information and making technology work for you and your customers.
In my next post, I'll talk about which business processes to prioritise. If you'd like to discuss any of the above in the meantime, or find out more straightaway, please contact on antun.scurla@ecleva.com.