ECLEVA signs partnership agreement with Marketo
ECLEVA has today signed an alliance agreement with Marketo to provide implementation and integration services in Australia and New Zealand.
ECLEVA is an established provider of software solutions to the Australian Higher Education, Research and Government sectors that focus on stakeholder interaction management whilst Marketo is a global provider of best-in-class marketing automation software.
"We're very excited at entering into this partnership with Marketo," said Martin Halmarick, CEO of ECLEVA. "We've worked closely with TAFE's and Universities over the last decade in understanding their needs and helping them drive opportunities for student acquisition, management and retention. As a result, we developed our EduRe CRM suite for Student Engagement and Commercial Engagement.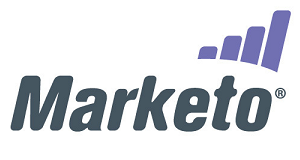 However, there is a clear need in the sector for simpler yet more sophisticated methods to reach out to, and communicate with, more and more stakeholders. Marketo's marketing automation solutions provide an excellent fit to meet this need. Combining our industry experience and technical knowledge with Marketo's best-in-class marketing solutions means that our clients will be able to reach more stakeholders, more quickly and more effectively, with a faster time to value.